Hi everyone,today I am talking about hazardous work.
Hazardous work is defined by Article 3 (d) of ILO convection concerning the prohibition and immediate action for elimination of worst forms of child labour
It is work that is dangerous or unhealthy conditions that results in child being killed,or injured and made ill as a consequence of poor safety and health standards and working arrangements.
Health problems caused by working as a child labour may not develop until the child is an adult.It is the largest category of the worst forms of child labour with an estimated 85 million children aged 5-17,working in dangerous condition like in agriculture, mining, construction, manufacturing, service industries and domestic service and fast foot establishment.
Young children start carrying out hazardous work at early ages and 22,000 children are killed at work every year.Child labourers are susceptible to all the dangers faced by adult workers in same situation and even more strongly.Lack of safety and health protection can often be more destrating and lasting for them leading to fatal and non-fatal accidents,permanent disabilities and psychological damage.
Concepts of work hazard and risk as applied to adult workers and to expand them to include the development aspects of childhood.Children have special characteristics and need that must taken into consideration when determining work place hazards and risks.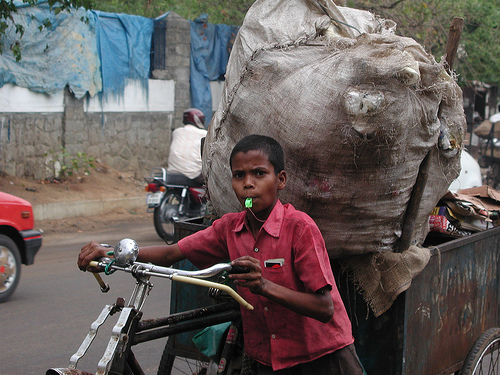 This is an example of how children carry out work hazardously
Here is a link where i got my research;