Inquiry Question: Based off of technology's past, present and theorized future advances, how could it change the world around us in the future?
Hello everyone! For this round, we will be looking at how different inventions may affect our futures, and what this change may look like. How will they affect how the world functions and what change will they make to our lives? In this round we will follow the same format of choosing 3 different plausible advances and then looking into the topic of that round, in this case, what change will they cause to our world? In this round, we will be looking at 2 from the last round, loon and 3D printed food, and Self-driving cars.

Loon
The first and most obvious benefit is actually the main focus point of google loon and that's providing an internet connection to places where it's weak, non-existent or too expensive normally. At the moment about 3.2 billion people have access to the internet, while 4 billion do not. That's puts the majority of the world not on the internet, with google loon the goal would be to connect more of the world (1). By allowing more people access to the internet, and the more people that have the opportunity to learn and converse the more we can advance, the more people that are connected the more benefits there are too the world as a whole (1). This will also be a great to help to Google, as obviously they would charge for the use of Google loon, both to providers that want to improve their connection in regions that they currently can't access very well (2). In theory, they believe that Google loon could bring in 10 billion dollars, more money then even YouTube does at the moment (2). That's not the end of it either, with the fact that there will be many more people connected to the internet so will the number of people that use Google's services, such as their search engine, YouTube and more which in turn will also raise more money for them (1). Overall Google loon, would probably increase the size of Google drastically, meaning more funding for more Moonshot programs, like loon. The main point though is that it will be able to connect more of the world together and allow for further research and discovery at a speed faster than where we are currently.
3D printed food
One of the more obvious contributions that 3D printed food are evident right from the start in that it's their main appeal. They can be made right in front of you, right at home. There is no need for all the different transport costs that are generally associated with food (3). They would also be able to save a lot of resources as they would only require the raw materials required in building the dish as compared to normally where a lot of excess ends up going in the garbage (3). Another benefit is that they are much more precise, and like computers, they can repeat the same process a thousand times without making a single error, and with a constant pace and quality, which means that in the future we may end up with more dishes that are very intricate and cool looking. Currently someone has to take the time and pay attention to the detail, making it a long process that requires a lot of attention that would be better spent on easier to make dishes, thus making the price of the intricate dish more expensive to make it worth the time, or simply removing it as it isn't worth it. With the 3D printer though it would be worth it, and better in every way (4). It would also allow for less time to be spent having to cook, better portion control and due to It requiring less time you could still use fresh ingredients and not have to spend the time cooking and preparing that you usually would, overall saving you time and allowing you to stay healthy while also being able to spend your time on more productive things (4). Overall providing healthier options to those with less time on their hands and allowing for less time spent in the kitchen and more being productive.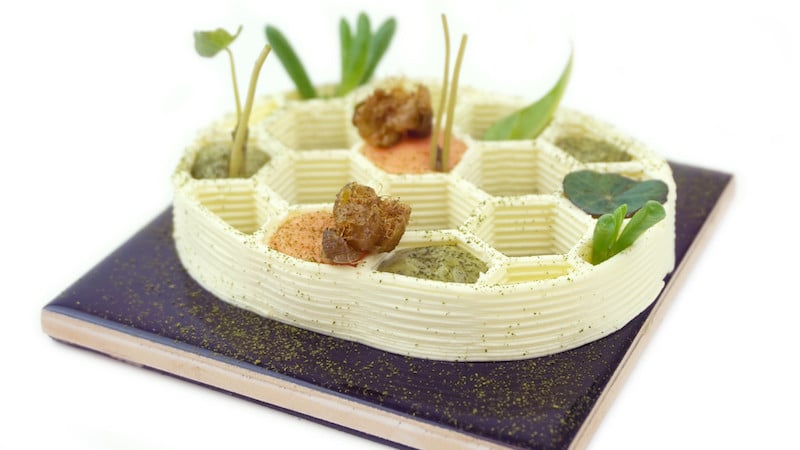 Self-driving cars
First and foremost many accidents on the road are caused by human error, so with the removals of this, and cars being able to communicate and respond to issue together synchronized it's thought that accidents could be reduced by 90% by 2050 (5). Another result may be that we won't own cars anymore, instead, it's possible that the cars will be owned by a large ride company such as Uber, and in a way, the car could be shared among everyone in a way. It would also be quite a bit cheaper than today as there wouldn't be the need for a driver of any sort to actually drive the cars (5). Due to them being smarter about the results of the ways that we drive they would also reduce carbon emissions greatly, with some estimating up to a 60% decrease in emissions from cars (5). A recurring topic between new advances though seems to be that they require less time and attention than previously to get certain things done. This remains true for self-driving cars, with the fact that you no longer have to pay attention to the road and just sit in the car it allows for time to do different things like work on your laptop, rehearse and prepare for that presentation you have later in the day, or it could even allow you to forgo the trip altogether, rather then having to drive your kids to school the kids could just get in the car and they would take them there (5). On that note of automated delivery, you could do the same with grocery's and other items as well, for example instead of driving to the grocery store and getting things, you could use an app or their site, order what you want, send your car their, and it could be loaded into your car that would then return home, saving you even more time!
Sites that were used:
1. https://computer.howstuffworks.com/google-loon5.htm
2. https://www.businessinsider.co...lion-business-2015-3
3. https://www.flatworldsolutions...ct-food-industry.php
4. https://www.techrepublic.com/a...ing-the-way-we-cook/
5. https://www.machinedesign.com/...ll-change-our-future
Pictures used from top to bottom:
1. https://i.cbc.ca/1.4020919.148...ring-time-change.jpg
2. https://i.ytimg.com/vi/J-F9g7ua0BQ/maxresdefault.jpg
3. https://all3dp.com/first-perma...emieres-netherlands/
4. https://www.techrepublic.com/a...autonomous-vehicles/

Can't wait to see you all next round! In the next round, we will actually be doing the Conclusion/Metamorphosis, and giving a response to our original question.