Hi everyone,
This is my fourth round of research with my question "How does dreaming vary with age?". For this round of research, I'm going to be looking at myths about dreams and sleep.
---------------------------------------------------------------------------------------------------------
Snoring is a problem common in men, but is not harmful
Generally for most people, snoring is harmless; however it could be a symptom of sleep apnea, a life threatening sleep disorder. It's when your breathing continuously stops and starts. People with sleep apnea are often very tired during the day, even if they get a full night's rest. (1,2,5,6)
(1)
You may cheat on the amount of sleep you get
When we don't get enough sleep, it often builds up and becomes what is known as sleep debt. Overtime, if it becomes a massive amount of sleep loss, it can lead to different health issues such as high blood pressure. It's important to get between seven to nine hours of sleep every night. (1,5)
(2)
Teenagers falling asleep in class are lazy and have bad habits
Teenagers have an internal biological clock that keeps up awake later into evening and sleep in more in the morning. School does often start early, which can interfere with this biological clock. They are at school while their body wants to be asleep. Teenagers need at least eight to ten hours of sleep as well and school being early doesn't always help them get that amount of sleep. (1,5)
(3)
Insomnia is just the difficulty of falling asleep
There's not only the difficulty of falling asleep, but there are a few more symptoms as well. Waking up too early and not being able to fall back asleep, waking up multiple times during the night, and waking up feeling unrefreshed are more other signs of insomnia. (1,5)
(4)
Feeling tired during the day means you didn't get enough sleep
There's a condition called excessive daytime sleepiness which is when you feel really tired and drowsy all the time, even if you get more than enough sleep. It could be a sign that you have another sleep disorder or medical condition such as sleep apnea or narcolepsy. It could be really dangerous because it puts you more at risk to be in a car accident, being injured because you aren't as focused and you're tired. (1,3,5,6)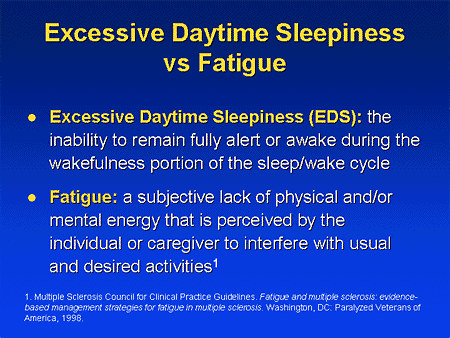 (5)
During sleep, your brain is resting
Your brain is still active during sleep, it's just more so being "refreshed" and "recharged". It's mostly your body that is resting while your asleep. We switch between rapid eye movement sleep (REM) and Non-REM, and in both stages of sleep, our brain is active. During NREM, stage one is drowsiness, when you could be woken up easily, and then it goes to "deep sleep" stages three and four, when it's harder to be awoken and where the most positive effects of sleep happen. During REM, it's where all the dreaming happens as well as having an increased heart rate and breathing, muscles relax, and our eyes move back and forth under our eye lids.(1,4,5,6)
(6)
If you wake up in the middle of the night, it's best lie in bed and wait till you eventually fall asleep again.
As I mentioned earlier, waking up and not being able to fall back asleep is a symptom of insomnia. Counting sheep or relaxing thoughts and images might help you fall back asleep again, but if you don't fall back asleep in around 15-20 minutes, it's best that you get up and do a relaxing activity, such as reading or listening to music. You should avoid watching the clock too as that could make you more stressed, thus making it harder to fall asleep. Once you're drowsy again is when you should try and go back to sleep. (1,5,6)
(7)
When children do not get enough sleep, it will show the next day
After not getting enough sleep, the symptoms are different in children than in adults. In children, they will be more active, have an extremely low attention span, and have issues behaving. (6,7)
(8)
Not everyone dreams
The average person has around 3-6 times a night, they just simply do not remember the dream.(8) A lot of the time, we forget our dreams instantly. Sometimes you'll wake up and remember your dream but then immediately forget a second after. It's still not completely known why we forget our dreams, but one theory is that we don't concentrate hard enough on them while we are sleep. Another is that norepinephrine (a hormone associated with memory) is turned off while we are asleep so our brain isn't recording the night visions into memories. However, people who find their dreams to be more important, often remember a lot more than those who don't - probably because their brains are more motivated to pay attention. (9) People also tend to remember the dream more if it's a nightmare because how real and bothersome it can feel.(10)
(9)
Websites
1.https://www.sleepfoundation.or...nd-facts-about-sleep
2.https://www.mayoclinic.org/dis...-causes/syc-20377631
3.https://www.sleepfoundation.or...excessive-sleepiness
4.https://www.webmd.com/sleep-disorders/guide/sleep-101
5.https://my.clevelandclinic.org...nd-facts-about-sleep
6.https://www.europeanbedding.sg...15-myths-about-sleep
7.https://healthcare.utah.edu/th...php?shows=0_49he136u
8.http://www.oraclesinc.com/thre...u-will-be-surprised/
9.https://www.sleep.org/articles/how-often-dreams/
10.https://www.psychologytoday.co...onditions/nightmares
Pictures
1. http://www.quit-yer-snoring.com/snoring-problems.html
2. https://www.thecut.com/2014/09...your-sleep-debt.html
3. https://www.youngpeopleshealth...ds/2015/07/Sleep.pdf
4. https://en.wikipedia.org/wiki/Insomnia
5. https://www.medscape.org/viewarticle/483029
6. https://wordanova.com/asleepyetnotasleep/
7. https://www.vox.com/2015/2/10/8008005/sleep-facts
8. https://infobase.phac-aspc.gc....ab/txt-sleep-en.html
9. https://www.sciencefocus.com/t...eams-and-not-others/