Hello everyone!
As many people might know, my inquiry covers the MBTI personality test and how reliable it actually is. First off, I thought I would start by establishing the different MBTI types and going into a bit of detail about each one.
What are the MBTI personalities and how does the test work?
MBTI stands for Myers-Briggs Type Indicator. The concept was created by mother and daughter Katherine Briggs and Isabel Briggs Myers, and is "… an adaptation of the theory of psychological types produced by Carl Jung." (1)
The Myers – Briggs personality types are a theory, not necessarily the only way of looking at personalities. "Jung viewed [the personalities] as stereotypes (Jung 1921, p. 405.)" They are also "based around preferences [in the context of] dealing with:
People and things (E) or ideas and information (I)
Facts and reality (S) or possibilities and potential (N)
Logic and truth (T) or values and relationships (F)
Structure (J) or spontaneity (P) (1)

Introvert/Extrovert
The first pair, I or E, determines whether a person is introverted or extroverted. A common misconception is that introverts are super quiet, while extroverts are super outgoing – but it really has nothing to do with how shy you are. "Not all introverts are shy and not all extroverts love to party." (2) Introversion and extroversion is a way of determining how much you like to be around people. Extroverts prefer "the outer world," (1) or being around people, while introverts prefer "the inner world," or being on their own. (1) Many people also describe introversion and extroversion as how a person prefers to "recharge." (2) Image: (2)

Sensing/Intuition
This pair, S or N, "concerns the types of information [and] things you process." (1) People who identify with Sensing prefer to deal with facts, and see the world exactly as it is. Those who prefer Intuition would be more likely to "look into the unknown, to generate new possibilities, or to anticipate what isn't obvious." For instance, intuitive people may make up stories about things whereas those who prefer sensing would describe something precisely how it is, often using their senses. (1) (3) Image: (3)

Thinking/Feeling
A good way to explain this pair is to say, "Would you follow your head or your
heart?" Thinking/Feeling "reflects your style of decision making." Thinking refers to those who take a "logical approach," (1) while Feeling refers to those who make decisions based on their emotions and, well, feelings, but also based on their core beliefs and values. (1) (4) Image: (4)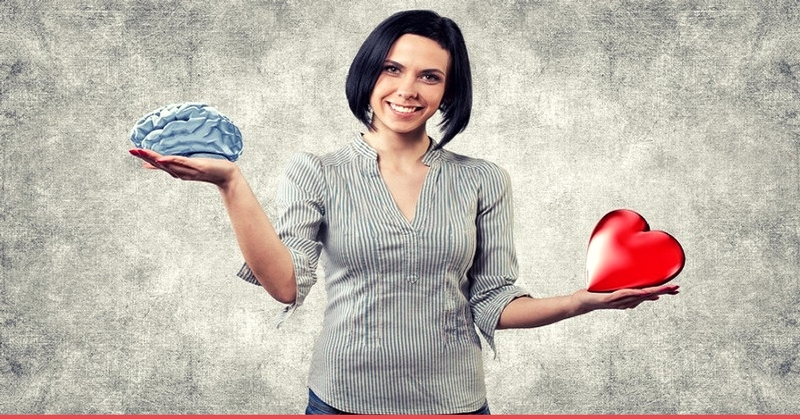 Judging/Perceiving
This pair "describes the type of lifestyle you adopt," or determines how you live and plan. Judging has nothing to do with being "judgmental," but rather, refers to people who like structure, and like to plan things. Perceiving refers to people who are more spontaneous and flexible, and "respond to things as they arise." (1) Image: (5)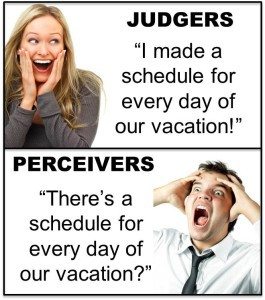 The way the test works is that each person would answer questions, and end up with a letter from each pair, resulting in one of sixteen different "boxes" with a four letter personality type.
I encourage everybody to try the test if they so choose, and, try a few different sites, because I want to look into which ones are more reliable. Here are a few links:
Sources:
(1) https://www.teamtechnology.co....-articl/mb-simpl.htm
(2) https://www.mindler.com/blog/i...s-extoverts-careers/
(3) https://www.personality-centra...ry/sensing-intuition
(4) https://www.aconsciousrethink....ng-personality-type/
(5) https://www.psychologyjunkie.c...erence-really-means/
Thank you for reading! Next time I am looking at the validity of the MBTI personalities, and then I will be starting research through creating and conducting my own surveys. Comments are always welcome!