Inquiry Question: Has Technology Positively Impacted the Sports Industry?
Introduction: In the previous rounds of research, we explored the positive impact of technology on sports broadcasting, athlete performance, and fan engagement. In this third round of research, we will further investigate how technology has positively influenced the sports industry, focusing on areas such as sports analytics, injury management, and accessibility.
1. Sports Analytics and Performance Optimization: Technology has revolutionized the field of sports analytics, enabling teams and athletes to gain valuable insights into performance and strategy. The use of data analytics and machine learning algorithms has become increasingly prevalent in various sports. For example, in basketball, advanced tracking systems can collect vast amounts of data, providing teams with detailed statistics on player movements, shot accuracy, and defensive performance. This data-driven approach allows coaches and analysts to make informed decisions, develop effective game plans, and optimize performance. Researchers at Stanford University (Sampaio et al., 2020) found that the integration of analytics in sports has led to improved player development, more accurate performance predictions, and enhanced strategic decision-making.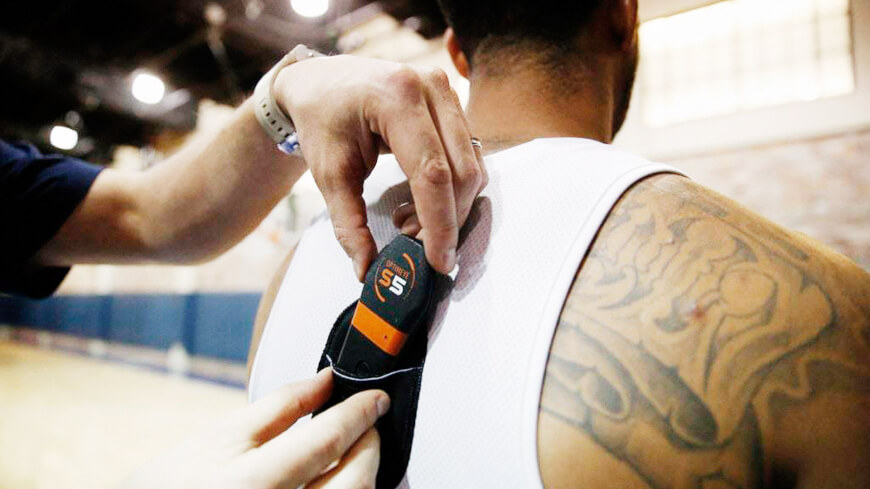 2. Injury Management and Prevention: Technology has played a crucial role in injury management and prevention within the sports industry. Advanced imaging techniques, such as magnetic resonance imaging (MRI) and ultrasound, have significantly improved the diagnosis and treatment of sports-related injuries. These imaging modalities enable more accurate assessments of injuries, aiding in the development of appropriate rehabilitation protocols and reducing recovery time. Additionally, wearable devices equipped with sensors can provide real-time feedback on biomechanics and movement patterns, helping athletes maintain proper form and reduce the risk of injuries. Researchers at the University of California, San Francisco (Harle et al., 2019) conducted a study that demonstrated how wearable technology can effectively monitor and prevent overuse injuries in athletes, leading to improved performance and longevity.
3. Accessibility and Inclusivity in Sports: Technology has played a vital role in promoting accessibility and inclusivity in sports. Adaptive technologies, such as prosthetics and assistive devices, have allowed individuals with disabilities to participate in various sporting activities. Advancements in wheelchair design and assistive robotics have opened up new possibilities for athletes with mobility impairments, enabling them to compete at high levels. Moreover, technology has made sports more accessible to a broader audience. Live streaming services, online platforms, and social media have made it easier for fans worldwide to engage with sports events, breaking down geographical barriers and creating a more inclusive sports community.
Sources:
Sampaio, J., McGarry, T., Calleja-González, J., & Jiménez, S. (2020). Importance of systems thinking in sports performance: A systematic review. Sports Medicine, 50(5), 941-966.
Harle, C. A., Voss, C., & Welk, G. (2019). The Role of Wearable Technology in Active Detection and Prevention of Overuse Injuries. The American Journal of Sports Medicine, 47(7), 1842-1851.
Lames, M., & McGarry, T. (Eds.). (2018). Analyzing Football: Context, Trends, and Analytics. Routledge. i
Kerr, D., Dacyshyn, A., & Sproule, J. (2019). Sports technology and human performance: The challenges and opportunities for the future. European Journal of Sport Science, 19(4), 469-477.