Hello and welcome back to my blog post!
My inquiry question for my semester 1 project is ""How is Mental Health spoken about in Pop Culture?" To find an answer to this question, I came up with 3 mini questions to address first. The one I am going to be addressing today revolves around "What impacts does social media have on teens mental health?"
The last couple years, we have all heard of the impacts social media has had on peoples mental health all over the world. Some positive, some negative, people from all over have spoken up about this as it is a wide topic many have their own opinions on.
Helping us communicate with those all over the world easier is one of the main positives of social media in a teens life. Social media has made it much easier to reach out to people all around through apps like Snapchat, Instagram and TikTok. These allow you to talk to people from all around helping regain family and friend connections. (5) Recently, many influencers and professionals have started using social media as a way to help others suffering from various mental health issues. They have started helping others online through information they might know or just have others know they are there for them when needed. Physiologists and other mental health professionals have started using platforms like Instagram and Tiktok to help reduce the stigma behind mental health and inform those around the world that it is okay to receive help when needed. One such person is Dr. Julie, a registered psychologist who makes short videos explaining anxiety and other mental health conditions and ways to combat them as well. If you are interested in checking her instagram out, it is linked below! (4)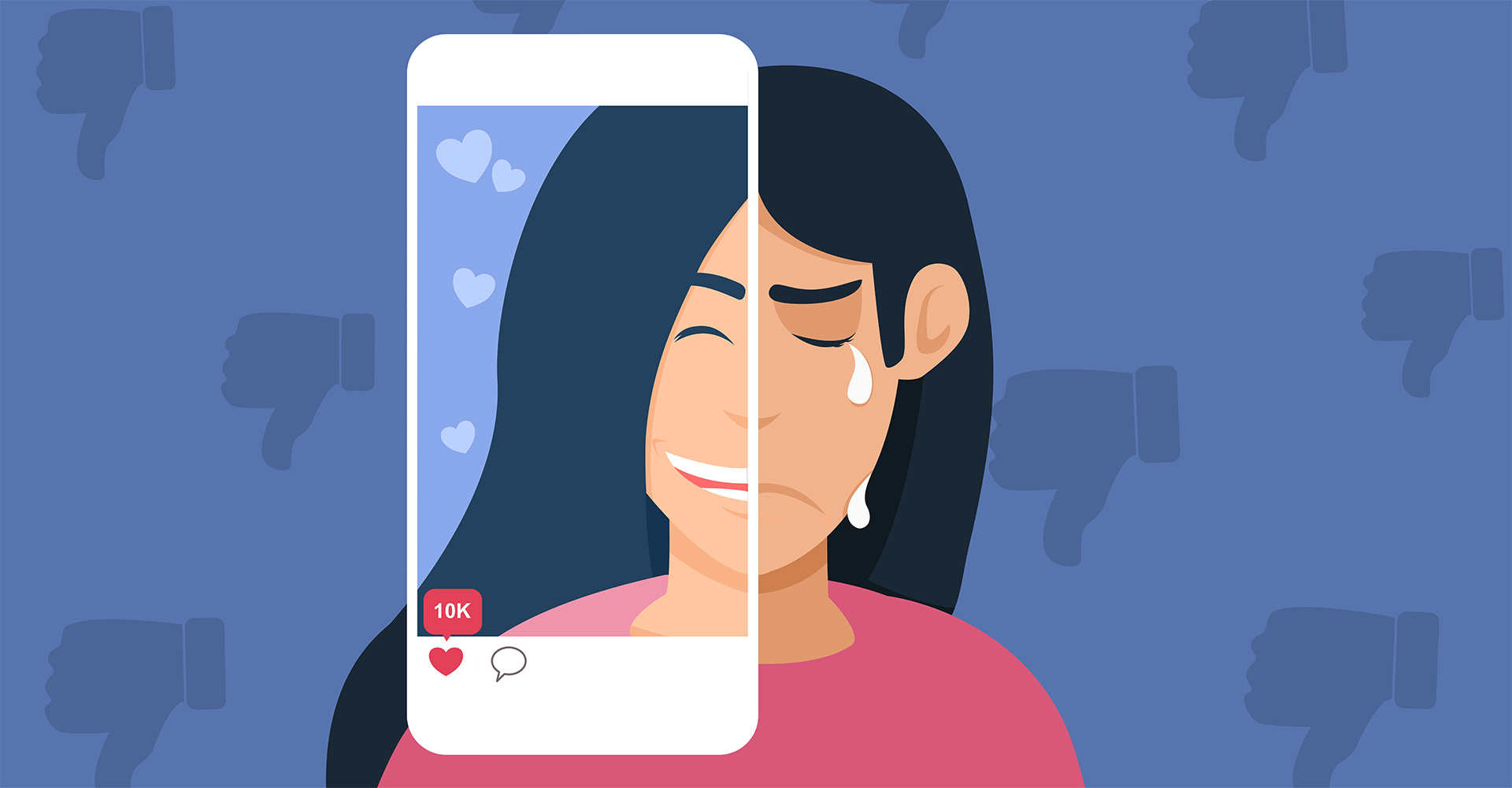 Another big role social media and the media have played in the last couple years include helping people build connections with those they might have never met in person. If you have heard of the term "Online friend", this will not be new to you. After the global pandemic hitting, people, especially teenagers were forced to spend a lot of their time online on platforms like TikTok, Snapchat and Instagram. They were also pulled towards online gaming where they would meet others from all around and talk about topics that interested the both of them. This led to many relationships being formed with people who would talk everyday but had never met in person! Many have mixed opinions on this as some think that it is important to meet someone in person to truly get to know them. I personally disagree with that as I find it truly amazing how people can have such a special connection without ever meeting. As I mentioned before, when the global pandemic hit, many took to social media to also use it for distracting and humorous content that some used as an escape from reality. Short videos and posts would make them loose hours and hours and make them feel as though everything was okay. The last positive I will be talking about is how social media is a great way to stay updated on current events and Information on topics of interest to many around. Social media makes it so easy to understand what the latest news is thats going on in the world and even makes it easy to share. It keeps us updated things ranging all the way from problems that affect other countries to the daily life of our favourite celebrity. But with all these positives, come the negatives. Yes social media is a great communication tool along with all the other things I mentioned above; however, there are a number of negatives that come with it as well which leads me to my next point. (1)
Some of the negatives:
Cyberbullying: Using social media and other online sources to harass, bully someone online. (2)
Self image issues: Because of social media, teenagers nowadays compare themselves and their bodies to models and other influencers out there who are known to have it "perfect". This is a problem when people compare themselves to unrealistic, photoshopped, fake posts they see online. (2)
Addiction: Social Media can get very addicting very fast. This happens because it is easy to scroll for hours without realizing how much time you are letting go off. This is one of the biggest problems as people tend to waste time on apps like TikTok and Instagram for entertainment purposes only. (2)
Increased mental health issues: With the above reasons and many more, teens mental health has started to suffer because of social media. This happens because of the toxic beauty standards, cyberbullying, and even fake news being spread quickly. (3)
Fear of missing out (FOMO): FOMO negatively connects to social media because it goes back to how addicting it truly is. FOMO occurs when people are scared they will miss out on something that is posted, shared or said and are scared it will only be available for a certain amount of time. This leads to them constantly checking their phone to keep updated on the latest news. (3)
So as you have seen, social media does have a major impact on teens mental health on a daily basis. It makes them feel heard and connected, influences them to speak about things they believe in and know their worth.
I hope you enjoyed reading this post as much as I did putting it together. I can't wait for you to follow me on this journey! Thank you for reading 🙂
CITATIONS:
Teens and social media use: What's the impact? – mayo clinic. (n.d.). Retrieved November 9, 2022, from https://www.mayoclinic.org/healthy-lifestyle/tween-and-teen-health/in-depth/teens-and-social-media-use/art-20474437
7 negative effects of social media on people and users – muo. (n.d.). Retrieved November 12, 2022, from https://www.makeuseof.com/tag/negative-effects-social-media/
Pros and cons of social media | lifespan. (n.d.). Retrieved November 12, 2022, from https://www.lifespan.org/lifespan-living/social-media-good-bad-and-ugly
https://www.instagram.com/drjulie/ (Dr. Julie, Instagram)
Pro and con: Social media | britannica. (n.d.). Retrieved November 13, 2022, from https://www.britannica.com/story/pro-and-con-social-media