1.) Where are you with your action? (e.g. what involvement have you had so far? Describe with examples)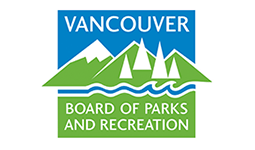 So far with my action project, I have done my first beach clean-up as well as reaching out to local park boards about their initiatives with nature clean up, and how one would get involved there. For example, I bought the materials I needed to start, garbage bags, tongs and gloves. And then dedicated 2 hours on the weekend to cleaning up at English Bay Beach. This is my first time physically working on my action and this involvement has driven me to further understand the issue I am addressing with my project. My next example of involvement is that I found the contacts of both the Burnaby and Vancouver Park board about their cleanup initiatives and how this can lead into beach clean-up specifically. As I know about "adopting a street" and cleanups like this, I had a hard time finding organized cleanups for the coastline. This will hopefully help me find more information.
2.) What are some successes that you have had? Provide specific examples.
My first success came with filling 3 bags of waste from the beach at English Bay. As I walked down the beach, I was able to collect tons of packaging, cans, and plastics that were discarded in the sand. My second success came with sorting out some of the waste I collected because much of the waste I was able to identify as recyclable. This is a success because that means less garbage in the landfills as I was able to properly sort and recycle everything I could. My last success was that I was able to find the contacts of the park boards I was interested in contacting. I formulated some questions and will hopefully receive helpful insight that will ensure my action is making as much of an impact as it can.
3.) What are some challenges that you have faced? Have you been able to overcome them? If so, how? Provide specific examples. If not, can you problem-solve some ideas that might work for next time or if a similar situation arises? Again, provide specific examples.
The first challenge I faced with my action is that as winter is coming in Vancouver, the rain is a constant factor. As I was picking up waste from the sand, and the rain was falling it was becoming more difficult to shift the wet sand around. A way I overcame this was I stopped using my hands with the gloves and instead using the tongs, I was able to push any sand around much easier. My next challenge was carrying the already filled bags as I was filling up a new bag. As the waste accumulated, the bag became heavier and it wasn't possible to carry more than one at a time. Since I wanted to recycle whatever I could, I needed to sort through the bag after. I didn't anticipate this because I didn't know I would collect so much waste. The way I solved this was I had someone drop me off at one end of the beach and then meet me with the car at pickup points where I would drop the filled bag in the trunk. My last challenge I faced was that I couldn't find many references online for Vancouver beach cleanup as I wanted to learn about their methods. The way I problem solved here is I emailed park boards to inquire about any insight they could provide.
4.) What are you doing next and why?
 Next, I will be doing another cleanup day at English Bay. I am doing it again at this location because I found that there was lots and lots of waste to be picked up here and because it is right on the Burrard inlet, it affects our marine environment and resources. Since it is such a large and popular destination, lots of people pass through here every day and lots of waste accumulates. Another thing I hope to do next if I receive a response from the park boards, is to use the information they give me, to either research new ways I can make an impact with my action or go forward with the insight they give.