How can changing the timeline could affect the reality as we know it now? Is there any risk of creating paradoxes?
Undo mistakes, well that's what parallel times are much about. Time travel could be possible, but only with parallel timelines, creating a parallel universe right next to use with a different reality and yet the world would be pretty much the same as we know them now…
"Spacetime is malleable" We've heard that expression before and it has truth in it.
(1) Is it possible to travel through time? To answer this question, we must be a bit more specific about what we mean by travelling through time.
Since it can either be into the past or the future! Even though a person who follows a timeline that would result in her (or him) encountering herself–or her grandmother–at an earlier time or just messing up her whole existence. Yet again, returning to your current timeline could have things a little shifted as you never could ever think it could turn out.
(2) Let's say a person who wasn't supposed to die, dies 5 years ago than it was previewed, then it would trigger an entire chain of unexpected events with it, affecting not only the person who had died before but all his entourage and the things that he stopped doing because his life was interrupted.
(3)Overall, it is really tricky to define the possible fallouts it could bring with the person who causes it, and yes, the odds of creating paradoxes are high and impossible to restore the timeline if it was deranged.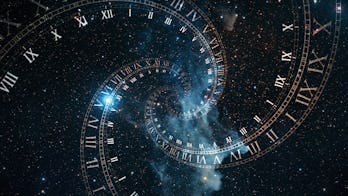 Resourceful Sources:
https://www.quora.com/Are-paradoxes-possible (discussions)