How does physical and mental health interrelate?
Mind and body are interconnected, even though we think of them as separate. We are more likely to develop mental health problems if we have physical health problems. Approximately one in three people with long-term conditions have a mental health problem, the most common of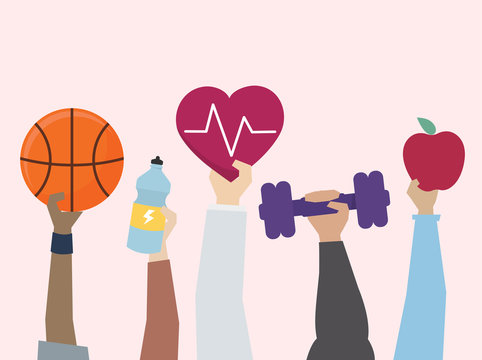 which is depression or anxiety. Physical health problems do not necessarily follow from mental health problems(1).  People want to stay healthy as long as they can, and parents want to promote good health for their children in any way they can. Despite being everywhere, health advice tends to focus solely on the body. Research is revealing that physical and mental health are more closely linked than we previously thought. People suffer when their mental or physical health is out of balance(2). As a culture of endless quick fixes and solutions for the most part, Western society can easily overlook the link between Physical and Mental Health. We are constantly bombarded with marketing messages that promise to offer the perfect solution (for a fee or recurring payment) to every problem we face, from headaches to weight loss to depression and
anxiety. We cannot overlook the connection between body and mind in maintaining good mental health because it involves both physical and psychological approaches. Integrating health means that a person is physically able to participate in day-to-day activities, feelings expressed, manage their emotional ups and downs, as well as maintain relationships with others. It has been shown that mental illness can profoundly
affect physical health, leading to an increased risk of some physical conditions. Poor physical health can lead to mental illness and mental illness is known to lead to physical illness(3). Depression alone will be the leading cause of disease burden globally by 2030. Mental ill-health accounts for 13 percent of the total global disease burden. Deprivation, low income, unemployment, illiteracy, poor education, and poor physical health are consistently correlated with poor mental health. Health is defined by the World Health Organization (WHO) as a state of full physical, mental, and social well-being, not simply the absence of disease or infirmity. An individual is defined as mentally healthy when they realize their full potential, can cope with life's normal stresses, can work productively and fruitfully, and can contribute to their community(4).