What are the reasons behind our concern for our physical well-being?
1. My first step will be to discuss the connections between physical health and mental health. There is a high risk of chronic health conditions in people with serious mental health conditions. Both psychological and physical health are equally significant and shouldn't be neglected. A person's health is a vital aspect of his or her life. This is not just in the context of a pandemic, but also in the actions they perform every day, in a routine and preventative manner. To be able to complete our activities, manage the stress of daily life, be productive at work or in our personal lives, and contribute positively to society, we must be in proper physical shape.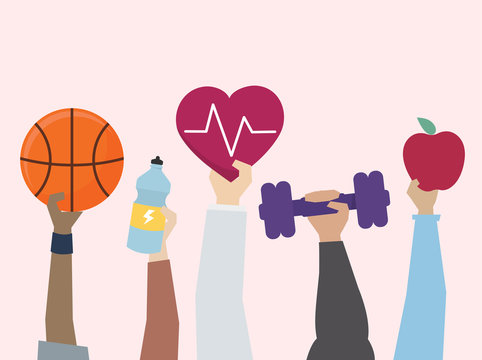 2. In my second step, I will discuss how physical health can help prevent some diseases, both physiological and mental. Regular physical activity improves your health, fitness, and quality of life. Also, it reduces your risk of chronic diseases such as type 2 diabetes, heart disease, cancers, depression, anxiety, and dementia. This may reduce your chance of getting a cold, flu, or other illness.
3. For my last step, I will provide information about how the pandemic has impacted our physical well-being. While we are working to protect ourselves, our families, and our communities from the Coronavirus pandemic (COVID-19), physical activity is probably not a priority. Being physically active is essential for staying healthy. As physical activity improves the function of numerous physiological systems, it helps prevent and/or treat many physical and mental health problems. In the first place, physical activity may help reduce the severity of VOCID-19 infections.
https://www.unh.edu/health/physical-wellness
https://www.frontiersin.org/articles/10.3389/fpsyg.2021.667461/full
https://abcnews.go.com/Health/covid-19-stress-affect-physical/story?id=81987196