Lokshana Groodoyal social responsibility Research topic: "Does money bring happiness?" –  April 7th, 2021
   ———//———//———//——-//———//———//———//———//———//———
Hi there! I hope you've read my previous post and have a decent understanding of what money is and the positive and negative impacts of having money. This post, will all be about happiness.
Firstly, what is happiness? Happiness "is an emotional state characterized by feelings of joy, satisfaction, contentment, and fulfillment". Since happiness has various definitions, it is mostly described as " involving positive emotions and life satisfaction."[1] Many people believe that happiness is merely a state of well-being, but to me, it's much more complex.
Why is it difficult to define happiness? 
Not everyone is alike. Every single one of us is unique. We all like and dislike different things. We gain joy and happiness from things that may not bring the same joyement to another.
the best way to view happiness is by looking at what makes you happy.
positive consequences of happiness: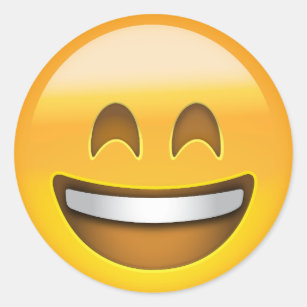 You can influence the surrounding people by making them smile as you share your optimism and make them feel good about themselves.
negative consequences of happiness:
ignorant of other people's feelings when you're too happy.
too much happiness can make you less creative and less safe
Effects of happiness on health: 
Happiness leads to … [2]
better immune system
reduced chance of cardiovascular disease
reducing the risk of a stroke.
to greater marriage and job satisfaction
Types of happiness? 
Just like there are several types of success, similarly, there are different types of happiness. The main types of happiness are… [3]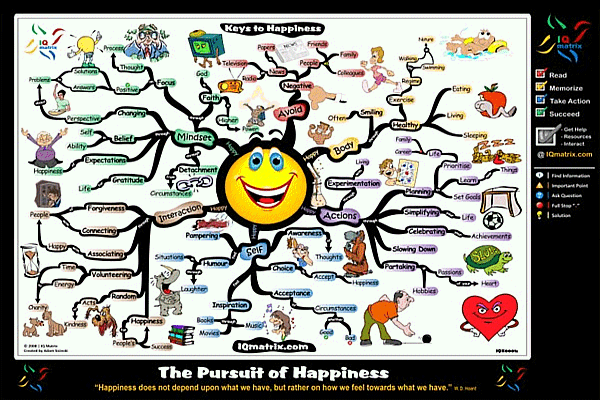 Preference (alias "The pleasant life") – These are shortcuts to happiness and include things like going shopping, watching T.V. eating your all-time favourite meal ( or for certain people, taking drugs/alcohol)
Passion (alias "The engaged life") – This is when you're truly engaged in something. You know you are truly engaged when you don't notice the time passing. For example, when you are listening to music you extremely love or playing a sport or painting an artwork, etc…
Purpose (alias "The meaningful life") – This is the most powerful and long-lasting form of happiness and it comes from using your strength and interests to improve the world or help others in a way that is important to you or do something that you value the most such as, volunteering
And many more…
**If you want to know more visit 39 Types of Happiness – Simplicable**
How certain people look for happiness : [4] [5]
In their next purchase
In their next paycheck
In their next relationship
In a competition
Exercising
Sleeping
Spending time with family and friends
Getting outside
Helping others
Planing a trip
Meditating
Working hard in live
Practice gratitude & many more ( Do you know of other ways people (you) look for happiness?)
That's it for "Happiness" 🙂 . I hope you've got a better understanding of happiness and have learned something new. After learning so much about happiness i still wonder…is happiness then defined as what puts a smile on our face, is it a sense of excitement, peace, a state of being or MONEY? Well, stay tune for upcoming posts for the answer if money is the real happiness.
References:
Thank you 🙂